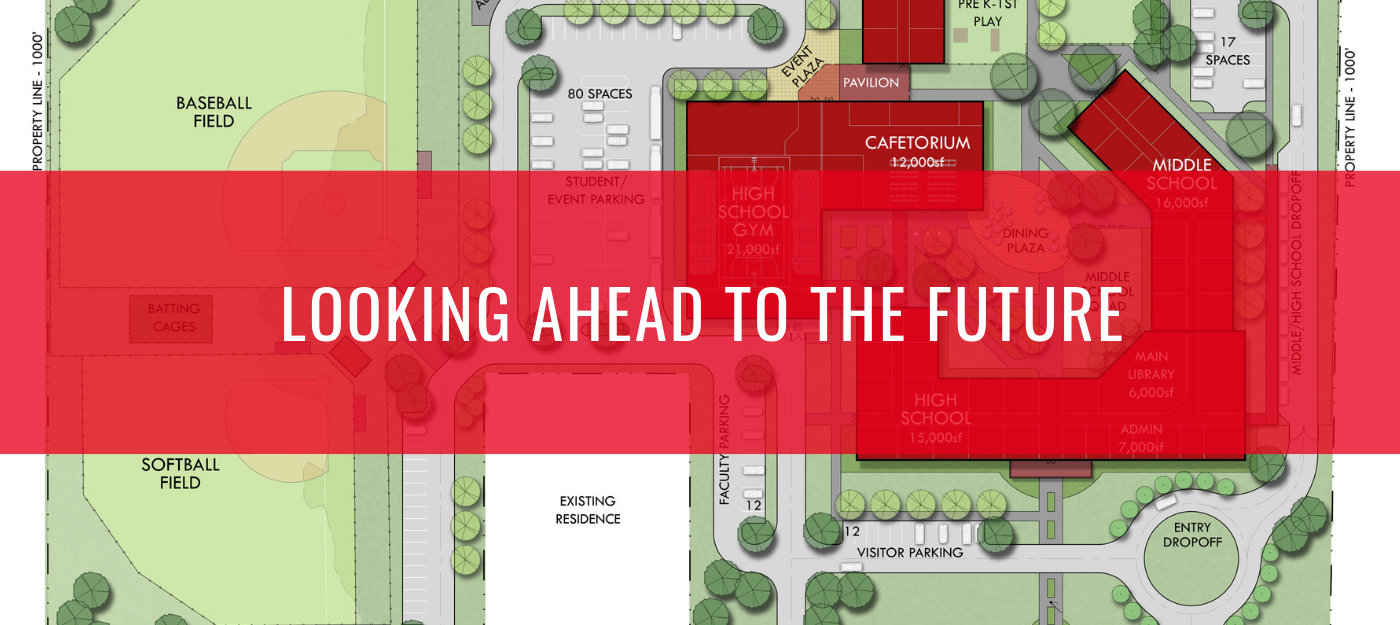 A New Campus; A New Mascot; a New League
Exciting times lie ahead for Central Private. After experiencing devastating loss during the flood of 2016, CP has rebounded and continues to make aggressive plans for future growth and development. Master planning is currently underway for a new school campus. School administrators have selected the property for the new campus, and hope to begin construction in the Fall of 2019. The new property will allow the school to be relocated to an area that is not in a flood zone and will offer state of the art facilities for the students and faculty. Families enrolled with Central Private have the opportunity to be involved in the development process, and to make suggestions and recommendations about what is needed at the new campus.
While we are very proud of our rich, 50-year history, Central Private has a unique opportunity to increase its visibility and position within the region. Because of this opportunity, the timing is right for CP to capitalize on upcoming initiatives; relocating to a more visible site, building a new campus, transitioning to the LHSAA, and changing the mascot, while at the same time preserving our school culture and promoting student and school achievements, A new focus on branding and marketing of the school is necessary to continue to grow and ensure our future viability.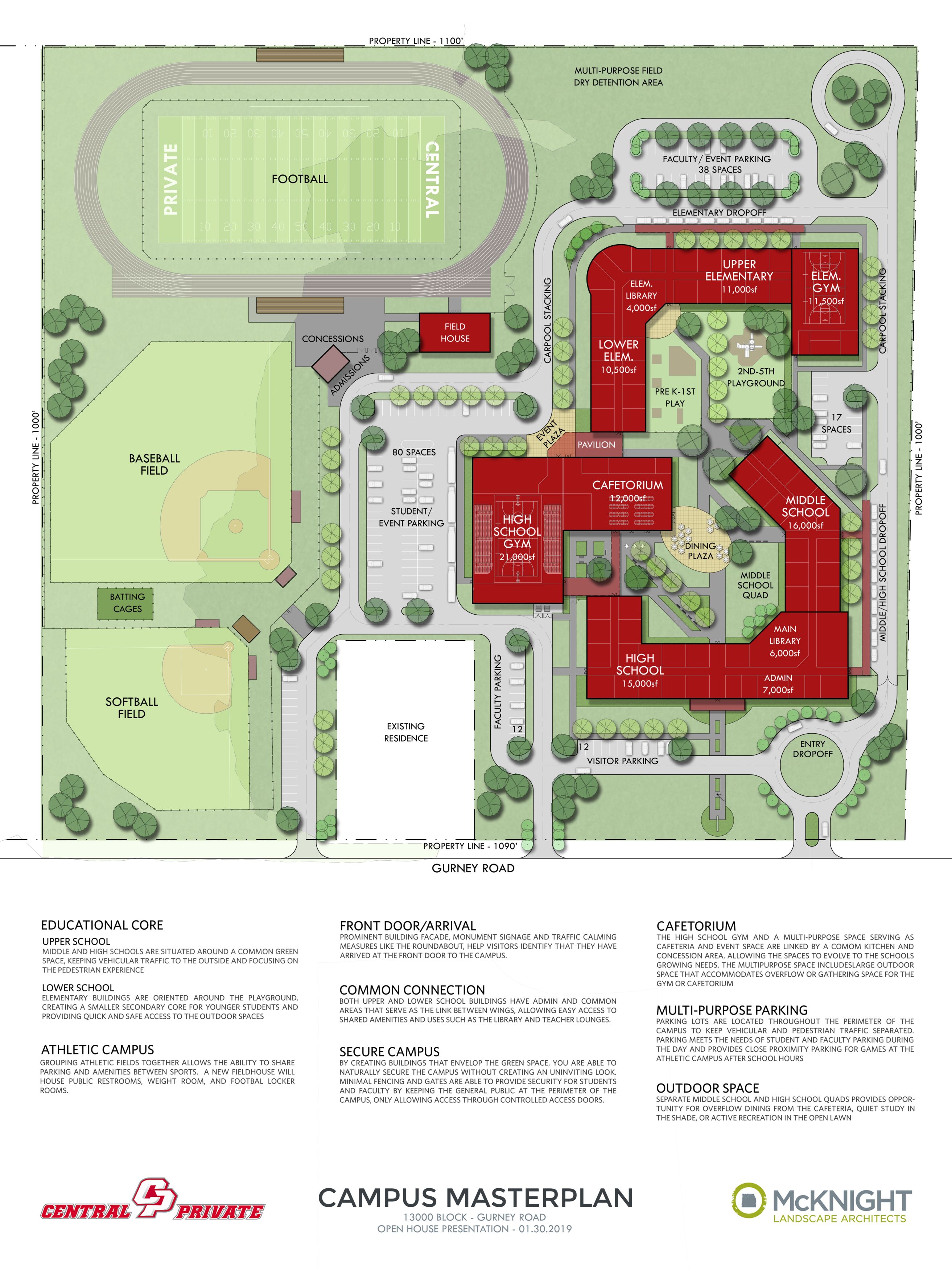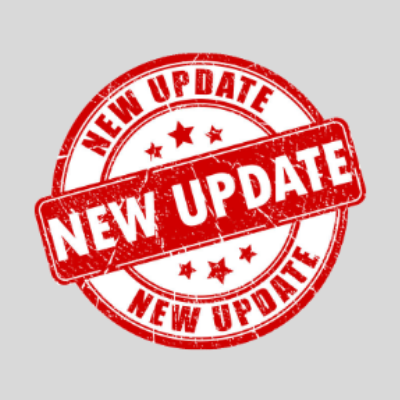 We are pleased to share the exciting progress that has been made towards building the new campus. On July 29th, 2019, the Board of Directors completed the purchase of the property located on the corner of Gurney and Joor Rd.
This is another big step towards building a bright future for Central Private. We look forward to providing more details soon about the next phases of development.
God Bless & Go Redhawks!
Coach Prescott