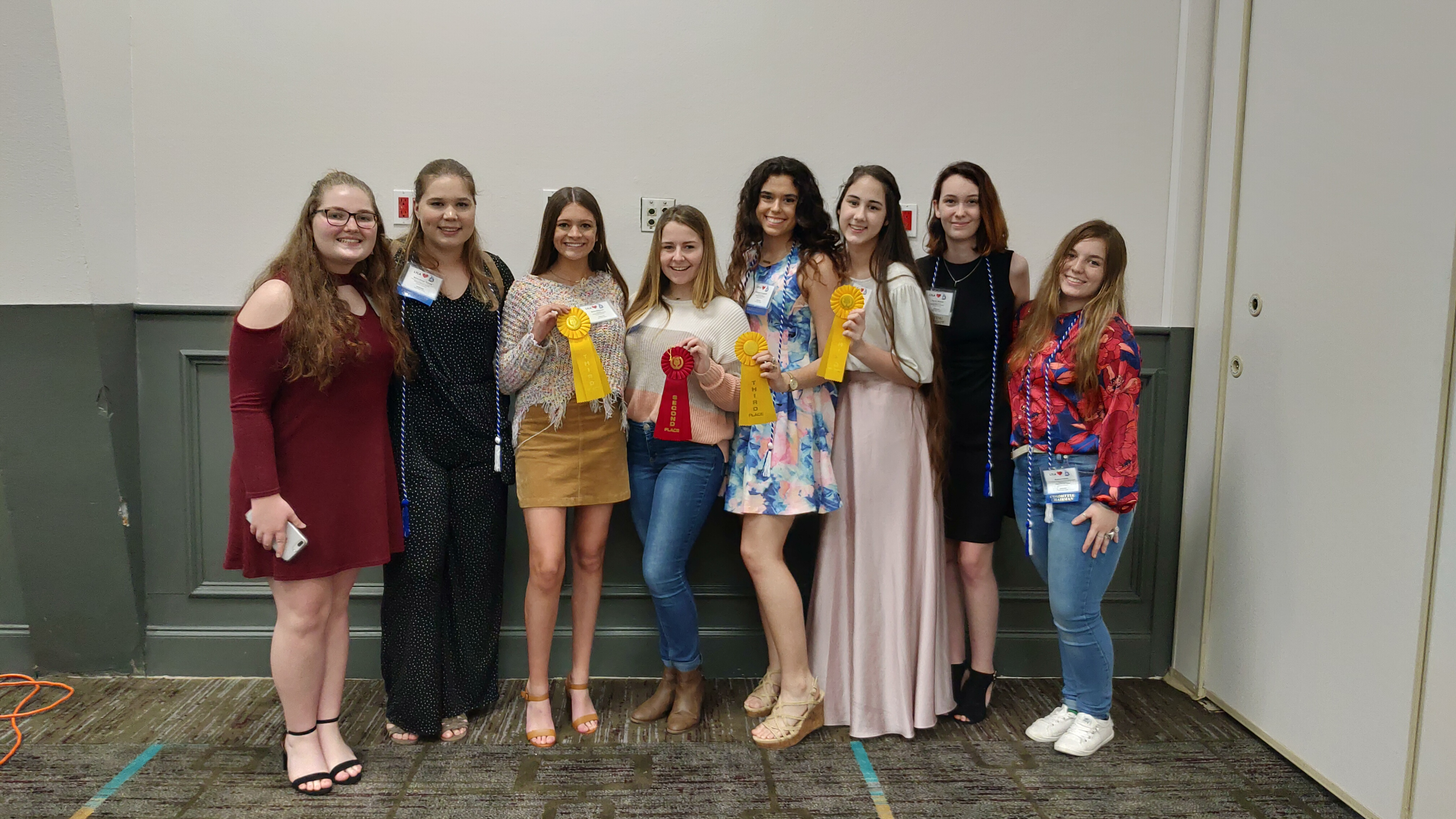 The Teen Library Club is open to all students in grades 9 - 12.
Sponsor: Mrs. Renee Martin
On February 9 & 10, eight members of the Teen Library Club attended the 2020 Louisiana Teen-age Librarian Association (LTLA) convention in Alexandria, LA. During the student-led convention, teens enjoyed book discussions, contests, a dance, a talent show, and a luncheon featuring teen author Ashley Poston. As the current LTLA State Treasurer, Morgan Campbell served on the LTLA Executive Board during the convention.
While at the convention, TLC successfully chaired three committees. Addison Juneau represented CP as chairman of the junior division bulletin board contest and Amber Crowe chaired the Wes Smith essay contests. As chairmen, these ladies helped organize the contests and presented the results during the Third General Session. Sally-Anne Torres emceed Monday morning's Talent Show.
During the convention, TLC members won several awards. They won 2nd place for their bulletin board entry and placed 3rd in the drawing contest, the group dance contest, the bookmark contest, and the t-shirt contest for a total of 5 ribbons!