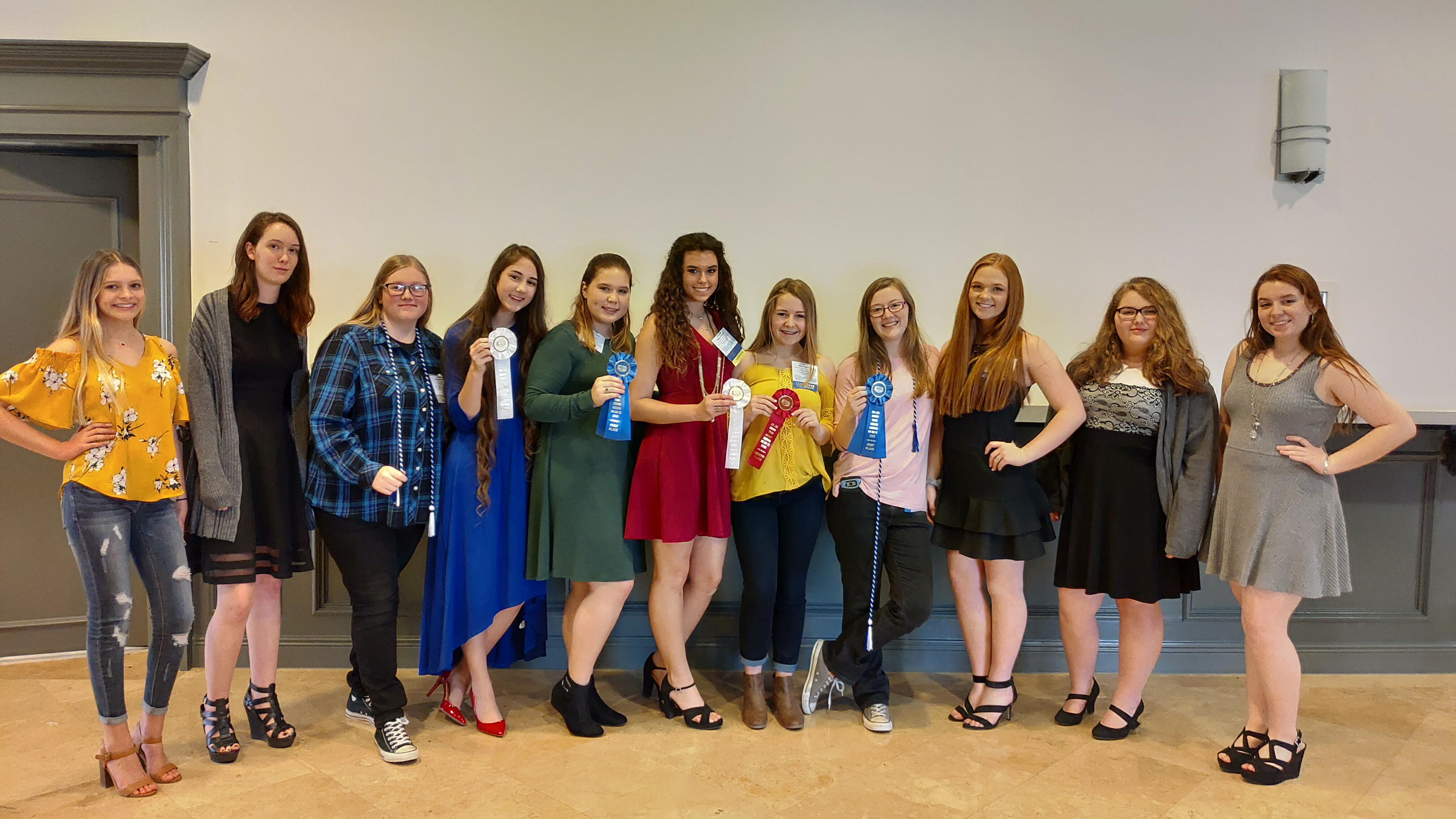 The Middle School Teen Library Club is open to all students in grades 6 - 8.
The High School Teen Library Club is open to all students in grades 9 - 12.
Sponsor: Mrs. Renee Martin
On February 17 & 18, eleven members of the Teen Library Club attended the 2019 Louisiana Teen-age Librarian Association (LTLA) convention in Alexandria, LA. During the student-led convention, teens enjoyed book discussions, contests, a dance, a talent show, and a luncheon featuring teen author Ashley Elston. As the current LTLA State Historian, Mary-Hannah Varnando presented her digital scrapbook during the convention.
While at convention TLC successfully chaired two committees. Kirby Byland and Addison Juneau represented CP as chairmen of the Wes Smith Essay Contest and Addison Juneau and Morgan Campbell chaired the Dance and Dance Contest. As chairmen, these ladies helped organize the contests and presented the results during the Third General Session.
During the convention, TLC members won several awards including the middle school winning 3rd place for their poster and Addison Juneau placing 2nd for her essay entry. The high school placed 1st in the drawing contest and won 1st place for their group costume and placed 3rd in group dance. A special congratulations to Morgan Campbell who will serve as LTLA's 2019-2020 State Treasurer.