PLEASE NOTE THAT THE FOLLOWING CLASSES HAVE REACHED CAPACITY FOR THE 2022-23 SCHOOL YEAR:
PK3, PK4, K5, 1ST, 2ND, 4TH, 6TH, 7TH, 8TH, 10TH
PLEASE CONTACT OUR ADMISSIONS OFFICE FOR INFORMATION ON JOINING OUR WAITING POOL
Applying at Central Private
An application to Central Private does not guarantee admission. All applications must go through the Admissions Team for review. This process will take a minimum of 2 weeks. All decisions of the Admissions Team are final. The Admissions Team reserves the right to request and/or require any additional information needed to make an admissions decision.
STEP ONE:
Click here
to submit an application electronically. Applicants will be required to upload the following required documents before the application can be submitted:
Report cards, standardized test scores (all grades), and transcripts for the past 3 years
Proof of identity: birth certificate and social security card
Immunization records
Letters of recommendation from a former principal and teacher
STEP TWO: Submit the online application and pay the application fee of $75 per student.
STEP THREE:
Once the application has been reviewed and checked for completion, an appointment will be scheduled for testing and evaluation by the Admissions Director. Admissions Testing typically begins
mid-January
for all prospective students.
Note: Children of Faculty/Staff and siblings of current students apply through their current FACTS family portal.
Evaluations and Testing
Following the receipt of the completed application packet, the admissions department will schedule the students for testing and evaluation.
All potential students will meet with a member of the Admissions Team during the admissions process. A parent/guardian must accompany the student to the testing appointment.
PreK-3, PreK-4, and Kindergarten
- An oral readiness assessment and consult with
Terrie Hodges
, Elementary Coordinator
Upper Elementary
- Written exam to assess baseline knowledge
Middle and High School
- Written Assessment of grade-level appropriate English and Math skills
Enrollment
Once the application committee has approved the student's application, the Admissions Director will notify you. An enrollment packet must be completed to finalize a student's position at Central Private. The enrollment packet can be completed online. The packet includes the following forms and items:
Registration, Entry, and Student Fees
Signed promissory note
Direct Debit Authorization Form for a monthly payment plan (if not paying in full)
Student Medical Information Form
Tuition (due by July 1st if paying in full)
Student/ Family Registration Form
Fee Information Form
Admissions Frequently Asked Questions
Seniors are accepted on a case-by-case basis at the discretion of the Head of School.
Central Private does not accept students in need of credit recovery or in a current failure status.
Central Private does not accept students under suspension or expulsion.
Pre-Kindergarten and Kindergarten Mandatory Criteria -

PreK3 students must be 3 years old by September 30th.
PreK4 students must be 4 years old by September 30th.
Kindergarten students must be 5 years old by September 30th.
Students must be fully potty-trained.
Students must be able to function in a classroom setting without one-to-one supervision.
Central Private School, Inc., admits students of any race, color, national and ethnic origin to all the rights, privileges, programs, and activities generally accorded or made available to students at the school. It does not discriminate on the basis of race, color, national and ethnic origin in administration of its educational policies, admissions policies, scholarship and loan programs, and athletic and other school-administered programs.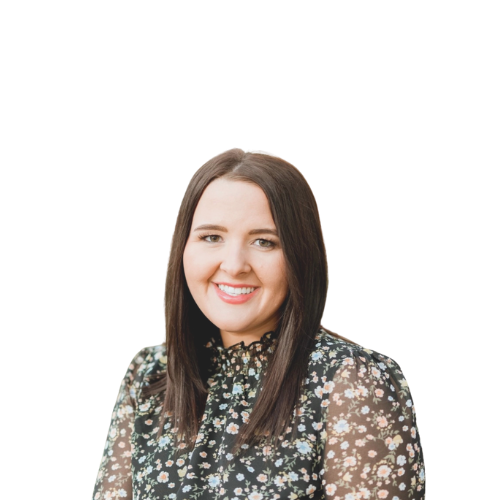 Aubrey Provence
Admissions & Marketing Director
CLICK HERE to schedule a tour with me!
WE WANT TO HEAR FROM YOU! CLICK HERE FOR MORE INFORMATION ON BECOMING A REDHAWK.